The Best Leaders Are Always Learning
---
Connect with Born Leadership to expand your
leadership skills and abilities

---
Practical Leadership Articles
---
Leadership books, talks, and presenters tend to focus on theoretical ideas that seem great, but lack the steps to place them into action. Our website hopes to change that and introduce simple, practical, actionable steps to help you continue to grow your leadership and management skills
---
We Are All Leaders. 
You lead in everything you do.
And, you can always improve your leadership skills. 
At every point in your career, whether you are newly out of college,
mid-career, or a senior executive, you can enhance how you manage and lead. 
Create better impact, better teams, better interactions.  
Why Born Leadership?
As a hobby, I had periodically written leadership, business, and strategy articles. The person who owned the domain BornLeadership.com was nice enough to pass over the domain to me when he didn't need it any more. This has allowed me to publish the articles online.
I still write mainly about experiences I've had or do have, or about things I wish people had shared with me. Learning from others will always be a catalyst to grow. I hope you enjoy and find value in them.
If you have any suggestions or would like to connect:  contact me.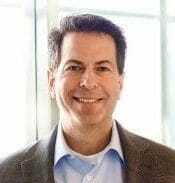 Greg Born
---
About me: Executive leadership experience as President of a Health Technology business. Global Strategy Leader at a Fortune 5 business. I've led or helped lead over $3B in M&A acquisitions or mergers. Global leadership experience from businesses such as Amazon, Oracle, GE, and Comcast. I began my career as an Air Force Pilot.
Leadership Articles Can Help You Grow
---
Born Leadership was built to help you continually enhance your leadership and management skills.  There are three categories on our website, "leadership lessons" containing quick-read articles focused on how to be a better leader, "leadership quotes" focused on short, thought provoking concepts, and "business models" focused on how to organize or business for improved success, and leadership coaching providing individualized mentorship as you grow your career.  All articles are easy, quick reads.

The path to great leadership never ends. It is windy, steep, challenging, with regular unknown headwinds. The best way to continue to become a better leader is always be curious and always be open to learning to enhance your skills. You'll always grow on your journey.

Leaders are made, they are not born. They are made by hard effort, which is the price which all of us must pay to achieve any goal that is worthwhile.
Vince Lombardi